Expert Dry cleaning in Philadelphia
1-hour service
free pickup & delivery
70 years experience
MAKING YOU LOOK GOOD
IS OUR SPECIALITY.
We offer...
DRY CLEANING
Our dry cleaning department is experienced in processing all levels of garments from a simple blouse to a designer gown. Our experience with problem garments — those with sequins or delicate bead work — has given us a reputation of being an exceptional cleaner.

SHIRT SERVICE
Nothing beats a crisp and clean button-down shirt so we use the highest-rated laundry machinery and finishing equipment in the industry to make sure your shirts look magnificent.
ALTERATIONS
Whether those pants are a little too long in the leg to a little too tight in the waist, we can make the necessary nip/tucks to make your garment fit comfortably and correctly.
1 HOUR TURNAROUND
Inopportune wardrobe malfunction? Don't worry because we provide 1 hour cleaning and altering (during cleaning hours) so you can get back to looking your best without having to choose a new outfit.
WEDDING GOWN & RELIGIOUS OUTFIT CLEANING/PRESERVING
Before that white dress turns a ghastly shade of yellow, let us clean your special gown or suit and seal it up in an acid-free preservation box for safe-keeping.
LEATHER & SUEDE CLEANING
Remove water spots and keep your animal skins looking fresh with an expert cleaning.
SPECIALITY UNIFORMS & COSTUMES
Our staff is also well-versed in handling one-of-a-kind outfits like professional sports jerseys, concert outfits, military uniforms and broadway and character costumes.
Free pickup and delivery of your order is always available.
Phone
(215) 334-3999
FAX
(215) 334-9979
HOURS
M-F 7:30a — 6p
Sat 8a — 5p
Sun Closed
FREE PICKUP & DELIVERY
AVAILABLE
STOREFRONT
2100 S. 15th Street
Philadelphia, PA 19145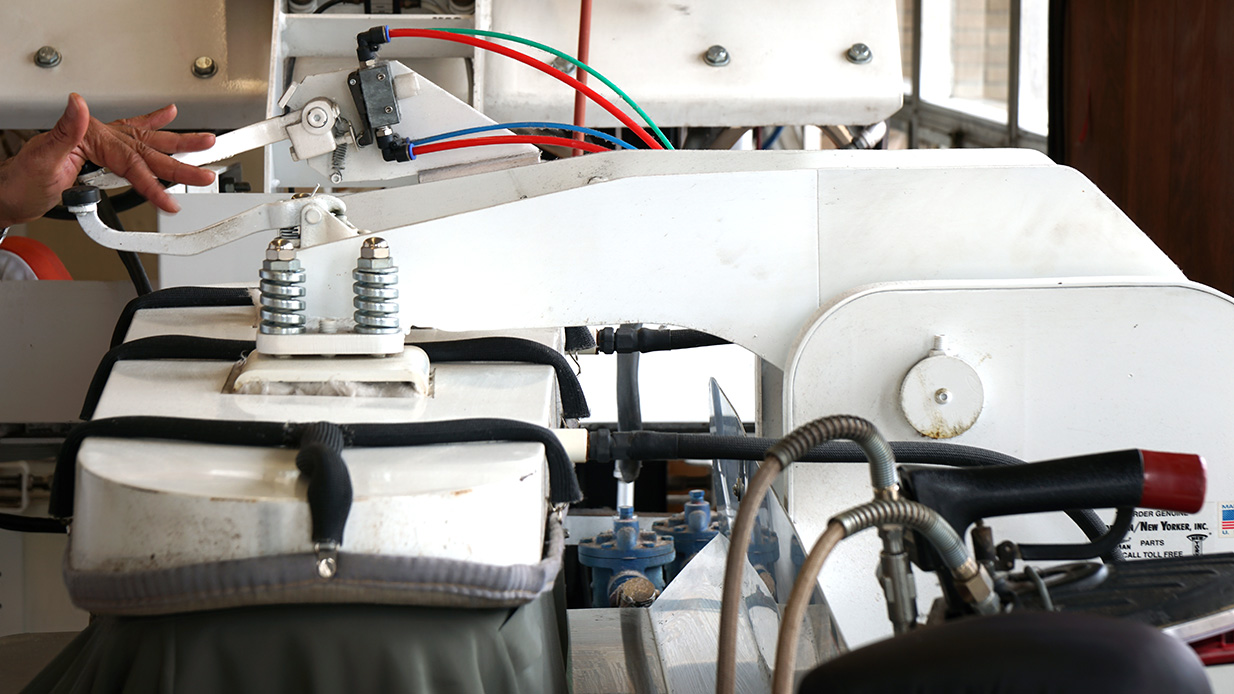 PRICING
Here is a menu of prices for the most popular items we clean.
Give us a call if you have a question about pricing for other articles of clothing.
Can't make it to our South Philly storefront? No problem, we can come to you.
Whether you need us to pickup at work and drop off at home or anything in between, it's no hassle and no extra charge (we know this is your favorite part!)
And do make your way to our part of town sometime to say hi. Our staff would love to meet you. Plus, there's lots of great food around here!
FREE PICKUP & DELIVERY
ACROSS THE CITY
Call or text VINNIE at 609-238-0208 to schedule a pickup or fill out the form below
and we'll be in touch within 24 hours.
If you need a same-day pickup, please call.
family-owned in south philadelphia
Lattanzio's Linn Cleaners has been serving Philadelphia's dry cleaning needs for seven decades.
In 1947, Vince and Marie Lattanzio set up shop in a tiny storefront along Linn Street, in the shadow of the East Passyunk shopping district. Not ones to over-complicate things, they co-opted the store's name from its address.
As the business grew so did the need to expand, and in 1953, Vince and Marie built a state-of-the-art dry cleaning plant a few blocks away at 15th Street and Synder Avenue — the store's present day home.
The business is now run by the couple's sons, Joey and Vinnie, who you'll find serving customers from behind the counter, picking up or delivering clothes or pressing garments in the plant.
THE PHILADELPHIA INQUIRER
We're honored to clean the Philadelphia Eagles' jerseys – keeping the team looking fresh on the field each week. The Philadelphia Inquirer profiled our work on the Eagles' gear for a special series "We the People." Check it out here.